Llyr (Abandoned)
Elf Male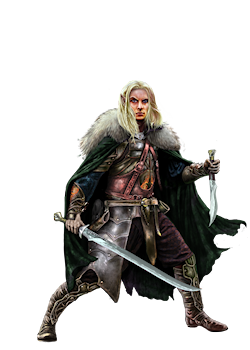 Note: I also maintain an alternate account under the name of Diarmuid.
Our Daily Prayer:

Our ales,
Which art in barrels,
Hallowed be thy drink.
Thy will be drunk, I will be drunk,
At home as it is in the tavern.
Give us this day our foamy head,
And forgive us our spillage,
As we forgive those who spill against us.
And lead us not to incarceration,
But deliver us from hangovers.
For thine is the ale, the bitter, and the stout.

Barmen.

Anonymous, modified
Harvesting
Don't harvest within 5 squares of my towns. Trespassers will be removed.
Selected Information Links:
City Development: http://forum.illyriad.co.uk/city-development-for-new-players_topic4623.html#60415
Gathering: http://forum.illyriad.co.uk/10-gathering_topic4014.html
Crafting: http://www.puzzleslogic.com/illy/illy_crafting.html
Buildings: http://forum.illyriad.co.uk/2-buildings_topic39.html
Building Charts: http://arcanum-illyria.com/wiki/Building_Charts
Trade: http://forum.illyriad.co.uk/9-trade_topic3989.html
Armies: http://forum.illyriad.co.uk/4-armies-in-illyriad_topic50.html
Sovereignty: http://forum.illyriad.co.uk/step-by-step-guide-to-claiming-sovereignty_topic2659.html
Magic: http://forum.illyriad.co.uk/step-by-step-guide-to-using-illy-magic_topic2456.html
Bestiary: http://www.illyriad.co.uk/GameInformation/Bestiary
Battle Calculator: http://illyriad.varda.nl/battle/
Disclaimer: There is no conscious attempt made nor desire extant to libel or otherwise cause malicious damage, loss, public contempt, defamation, slander, blasphemy, treason, sedition, or ridicule to persons of any gender or even none, cabals, corporations, governments, institutions, corporations, or assemblies of inanimate objects, alien lifeforms, microorganisms, clergy, vegetables, animals, or any collections thereof. The information contained in this profile is supplied without warranty, either express or implied. This profile may contain information that is confidential, privileged or unsuitable for overly sensitive persons with low self–esteem, no sense of humour or irrational religious beliefs. To ensure the continued safety of all readers, this profile has been tested extensively on cute furry animals. No representation whatsoever is made as to the accuracy, political correctness, spelling, syntax, semantics, content or meaning of the graphics, text or downloadable files on this profile, or of suitability for use or quoting elsewhere or for any other particular purpose. Unless the word absquatulation has been used in its correct context somewhere other than in this warning, it does not have any legal or grammatical use and may be ignored. Use at your own risk. This profile represents the official view of the voices in our heads. You could be a winner! No purchase necessary. Details inside. All information herein consists solely of sequences of zeroes and ones. Any actions you take based on whatever you saw, or think you saw, in this profile are entirely your own responsibility. This profile is not intended for use in life support appliances, devices, or systems. There is no hidden message revealed by reading this disclaimer sdrawkcab. However, by pouring a complete circle of salt around yourself and your computer you can ensure that no harm befalls you and your pets. Viewing this profile, in any manner whatsoever, will increase the amount of entropy in the universe. Although no liability is implied herein, the reader is warned that this process will ultimately lead to the heat death of the universe. For external application only. Keep dry and away from children. To avoid lumps, add liquid slowly. Caution: sharp edges. Do not leave unattended when not in use. This side up. This is not a safety protective device. If accidentally swallowed, do not induce vomiting. Do not read while operating heavy equipment. Warning: excessive use may cause nausea or drowsiness. Do not puncture, incinerate, or store above 40 degrees Centigrade. Take only as directed. Disclaimer does not cover misuse, accident, lightning, flood, tornado, tsunami, volcanic eruption, earthquake, hurricanes and other acts of god or gods, neglect, incorrect line voltage, missing or altered serial numbers, electromagnetic radiation from nuclear blasts, or sonic boom vibrations. Void where prohibited. Stir occasionally. This profile may have come into contact with peanuts. Some quantum physics theories suggest that when this profile is not being directly observed, it may cease to exist or will exist only in a vague and undetermined state. For emergency exit, break glass. Your mileage may vary. Do not remove this disclaimer under penalty of law. Terms and conditions are subject to change without notice. If any defects are discovered, do not attempt to edit them yourself, but return to an authorized service centre. Elephants can't jump.